The UK FROST study is a NIHR funded multi-centre RCT comparing three common treatments for frozen shoulder. It was supported by BESS. It's success is a credit to the participants, surgeons, physiotherapists and research team. It has really been a collaborative effort. It was coordinated by the York Clinical Trials Unit.
It is the largest randomised trial to compare early structured physiotherapy, manipulation under anaesthesia, & arthroscopic capsular release for frozen shoulder, finds none were superior on patient-reported outcomes for pain & function at 12 months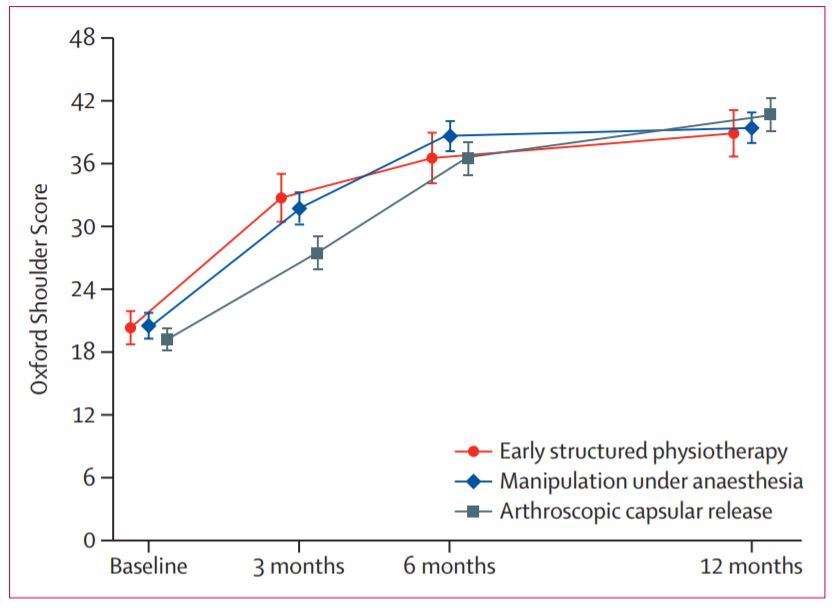 Read the paper here at The Lancet, or at ScienceDirect. The trial protocol was published here.
The Authors have also produced a summary animation: